This was the best game ever! If you don't own it, go buy it now! Check out
Reverse Charades here.
Thanks to Chris and Amber for introducing us to this amazingness. Here's pictures from when we played. See if you can guess what they are acting out from just a picture.
1.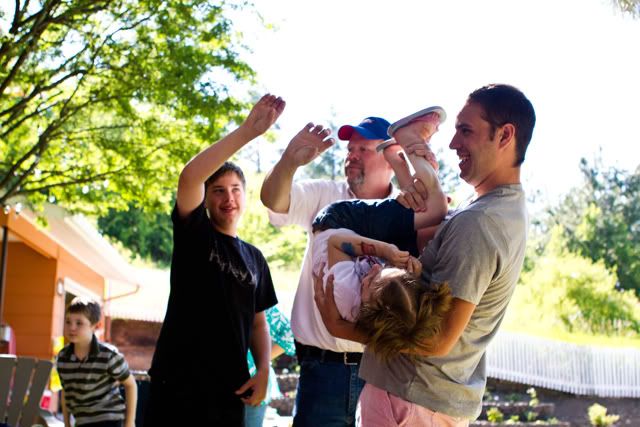 2.
4. Not sure, extra points if you can get it right
5. ummm, I don't know this one either
6. Car Crash
7. The Macarena