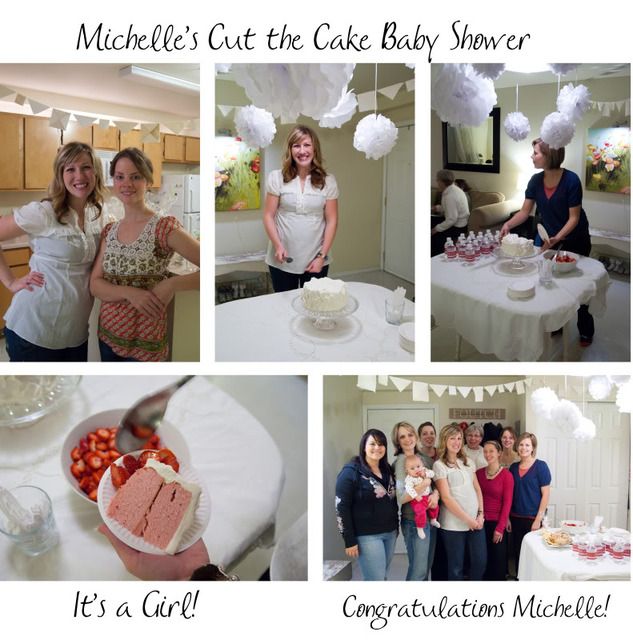 What is a "Cut the Cake" baby shower?
It's a shower at which the Pregnant Mother doesn't know the sex of her baby. Krystal and I had her husband tell us the news after her ultrasound. Michelle had no clue what she was having, until she cut the cake! The inside of the cake I made was dyed pink because she's having a girl!
We had a white cake with whipped cream frosting and fresh strawberries on top! It was delicious!
Krystal and I had a great time decorating and getting everything ready for the shower! Here's the digital invite we sent out.