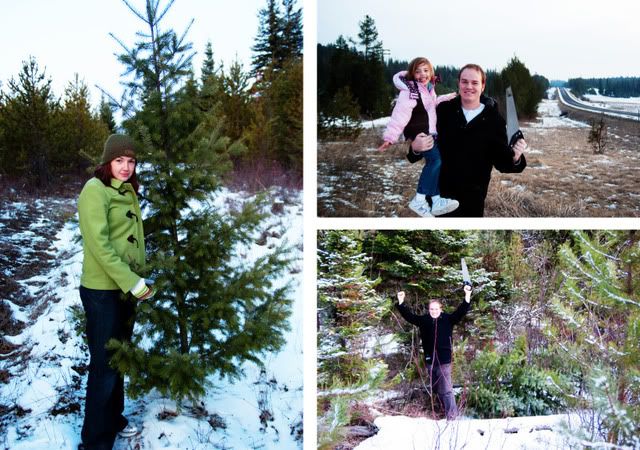 On Saturday we went and chopped down our first real Christmas tree! All we had to do was buy a cutting permit for $5, drive about 45 minutes out of town and find the tree we loved! How awesome is that! I love IDAHO! Bryan was very excited to use his hand saw and Lauryn loved tromping through what little snow we had.
We had a wonderful evening decorating the tree. Who knew that Bryan was a tree lighting expert?! Lauryn helped him by holding the extra lights while following him around the tree. Kamryn loved laying under it and watching the twinkle lights. Brooklyn just kept saying, "WOW".
On Saturday I also had a photo shoot. I packaged it all up like this:
They also ordered a custom Christmas card. Want to see more photos from their shoot? Go to my photography blog.
Kate Jennings Photography