Katelyn's Kale Wrap
1 tsp olive oil
1 chopped clove of garlic
1 tablespoon raw sunflower seeds
Saute on medium high heat until light brow.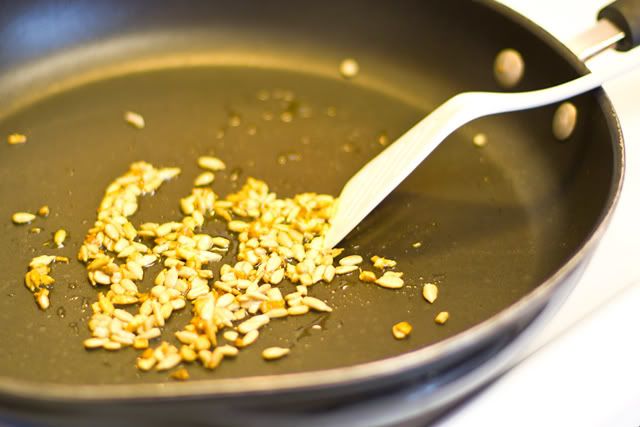 Add 2 cups Chopped Kale off the stock, 1 tablespoon water, dash of lemon juice, salt, and pepper.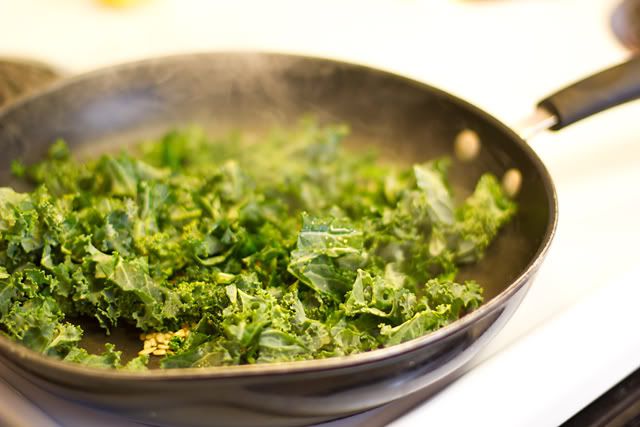 Saute for about 3 min until wilted. It will turn a beautiful deep green color.
Add to a warm tortilla or eat it plain. I add 1/3 cup brown rice to mine. A total of 295 Calories. It keeps me full for a very long time! I was shocked how flavorful this was. I love it and I eat it all the time for lunch.
Hope you enjoy! xo- katelyn
PS- I got my precooked brown rice at Costco. You can also precook your own and freeze it! Also, I use organic tortillas from our local Co-Op. They are made locally and taste amazing!