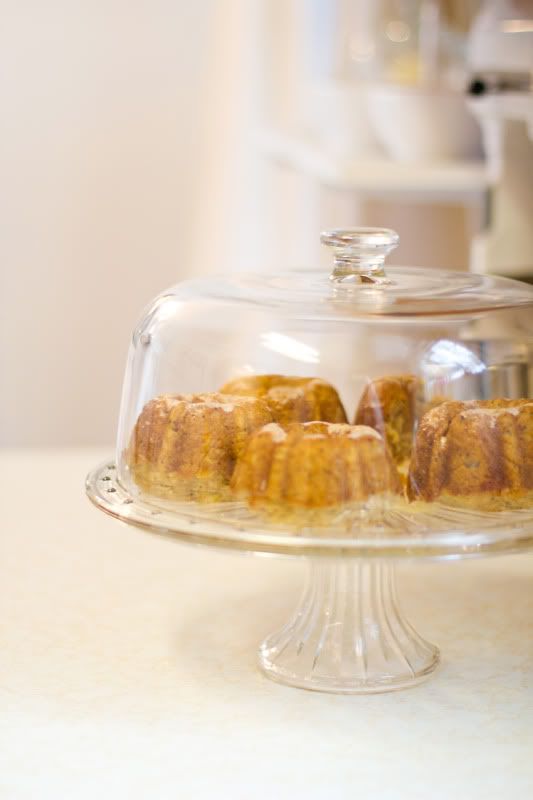 MIX:
1 cup whole wheat
1 cup flour
2 tsp baking powder
1 tsp baking soda
1/4 tsp salt
1/3 cup sugar
MIX:
1 cage free egg
2 tablespoons oil
8oz no sugar added apple sauce
1/2 cup fat free milk
1 tsp vanilla
1 tablespoon orange zest
Mix the wet and dry ingredients. Then add 2 tablespoons poppy seeds and 1/2 of chopped nuts of your choice.
Bake in mini bundt pans at 350 degrees for 45 min. Cool before putting on the glaze.
For glaze:
2/3 cup powdered sugar
2 Tablespoons Orange Juice
1 Tablespoon Orange Zest
ENJOY! xo- katelyn