I made these Amy Butler Sweet Harmony Handbags for my mom and sister for Christmas. After making these, let's just say I feel like I could make ANYTHING. If you ever need help making these bags, e-mail me. Trust me.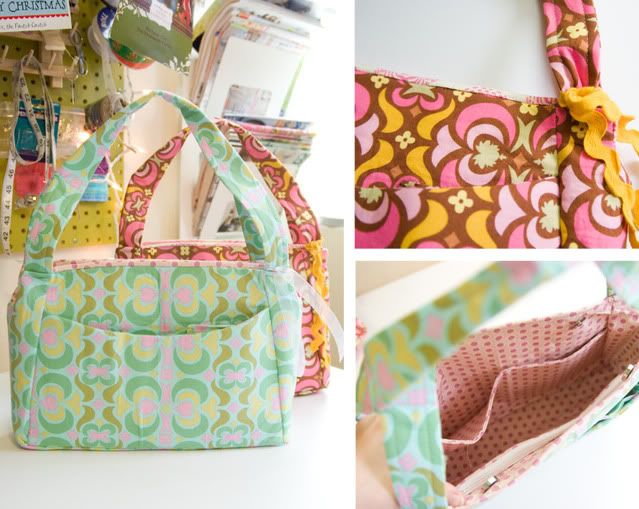 I also made two aprons for my sister-in-laws. I really enjoyed making these! They are fun and easy! I have a really really good pattern book I use. You can find it
here
.
What was your favorite gift this Christmas?