Lauryn LOVES to paint. She started this beautiful masterpiece a couple days ago.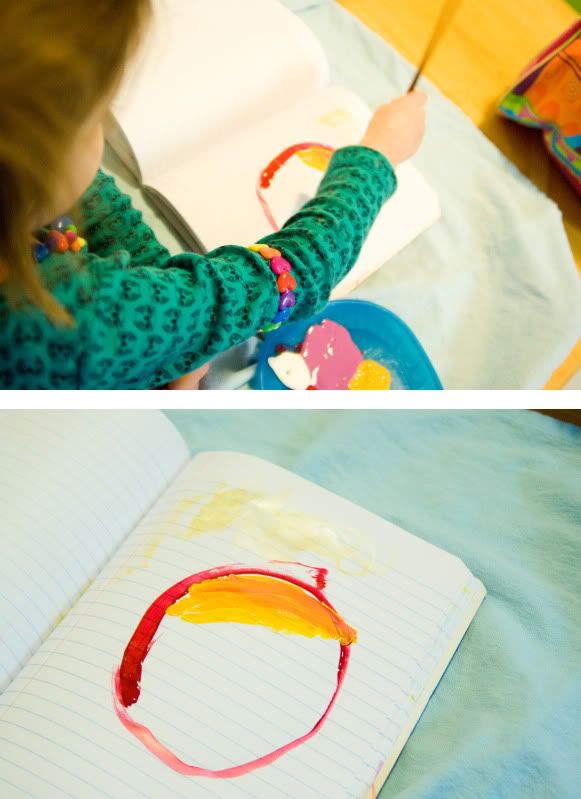 In my excitement I went and made the girls their own art tote. Yesterday I had the worst headache and Bryan let me take a nap. I woke up to Lauryn screaming. Bryan had walked into the kitchen after hearing Kamryn crying, to find her COVERED in PAINT! She even had awesome hand prints on her head.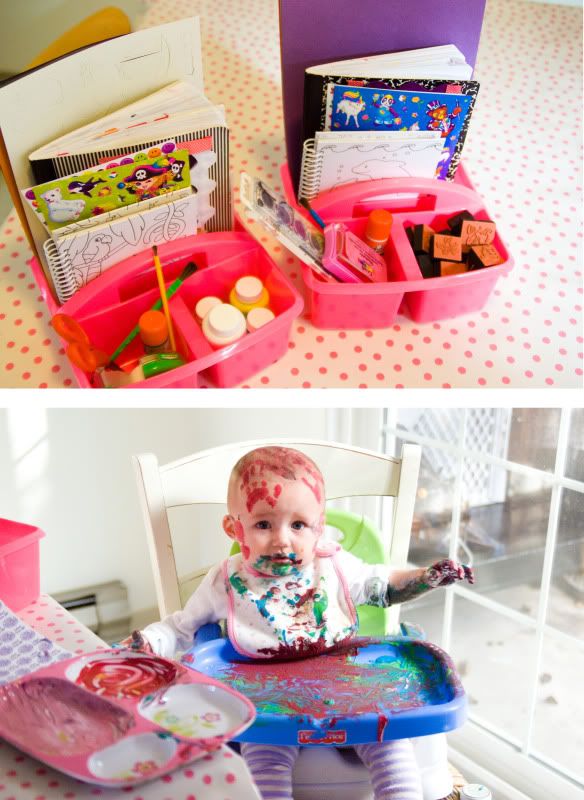 We sure had a good laugh and Lauryn had a good time out. Painting is now a privilege and if they want to paint, an adult has to be present.