A few weeks ago my friend
Jenalee
posted about this amazing strawberry rhubarb pie recipe. And since I have been having severe pie cravings, no I am NOT pregnant, I had to make one! I have been dreaming about pie ever since I started watching Pushing Daisy's on Netflix.
Have you seen it? Oh! I loved it so much I finished both seasons in a couple weeks. It was canceled after two seasons. boo. Check it out. Back to my pie craving, the girls and I got dressed and went to the store. Kam wore this super cute clip from
Lady Robin
.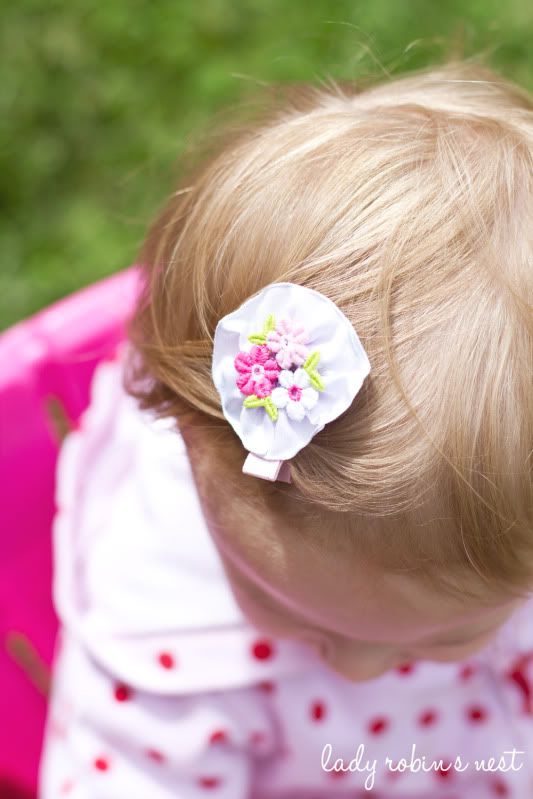 At the store I let my girls push the cart and bring their zhu zhu pets to infest the store with. It took my a long time after Kamryn was born for me to venture out to the store with all three girls. Now, it's so easy that she's almost 2.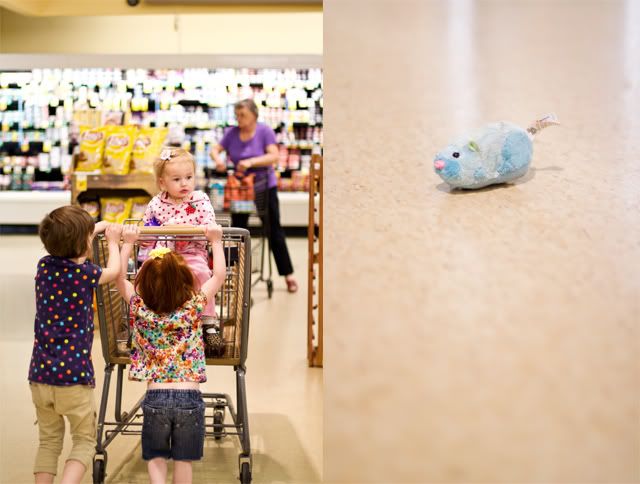 It was fun to watch everyone's reactions to the Zhu Zhu pets.
Back to the pie. We found some rhubarb, strawberries, and some beautiful peony's and headed home.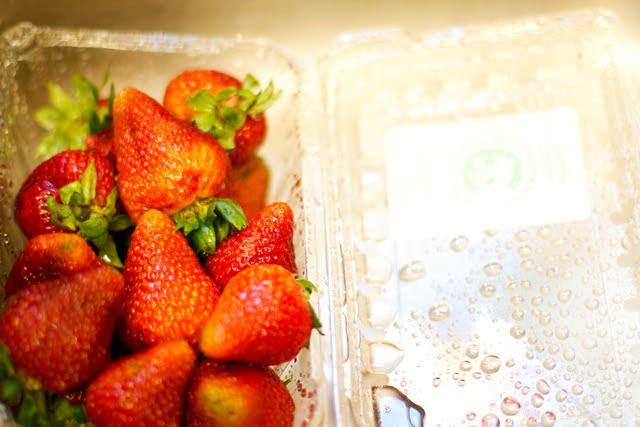 Here's the
recipe
I got from Jenalee's blog. I ended up being super lazy and omitted the pie crust and just made a crumble. I put it into a 9x9 glass dish. OH was it good! I took it over to a friend's house for a girls night. We devoured it.