For Jackie's shower I was going to make my
famous pumpkin bars
. I kept with the idea and did mini cupcakes with the recipe. My pumpkin bars have previously been referred to as "Clouds of fluffy deliciousness". So, they were mini clouds of fluffy deliciousness. Turned out they were a big hit and a perfect size for a baby shower. You should make then at the next shower you host!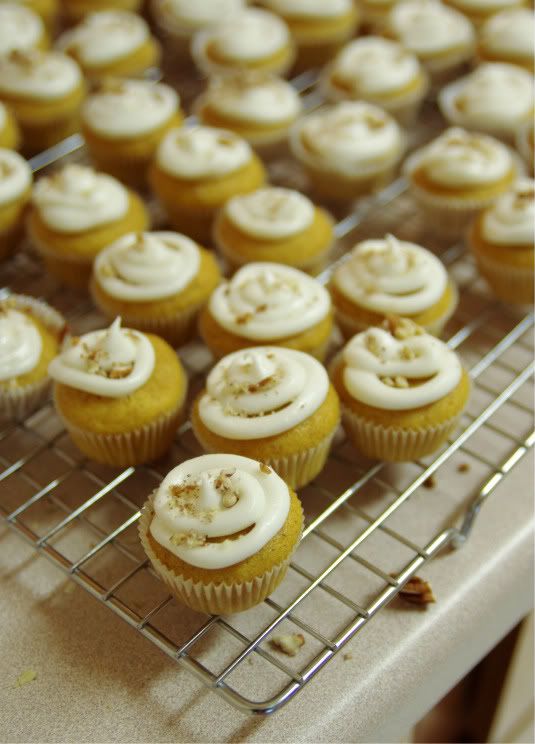 Q & A:
Q= Jade asked, "How do you do the frosting?"
A= I just use the same frosting recipe as in the pumpkin bar link above. You simply put the frosting into a quart sized Ziploc bag and snip the corner as large as you want the frosting swirl. Then start with the outer rim of the cupcake working in to the enter and pull up at the end to create a cute top! Also, if the frosting is too thick to pipe out just stick the bag of frosting into the microwave for 5 seconds. (if it doesn't work the first time, do another 5 seconds)Good Luck!
Here's what Brooklyn worked on while I was baking yesterday.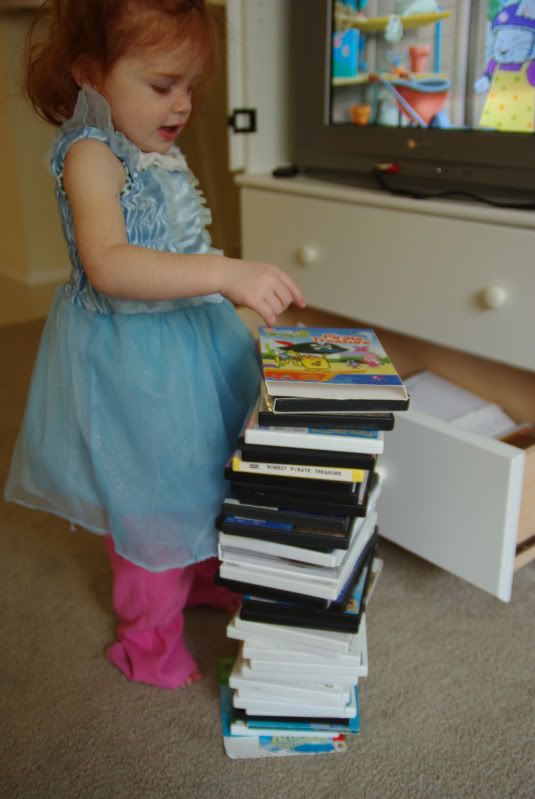 PS- Do you like the new header? Bryan surprised me yesterday by making it! He's so awesome!