Don't walk, BUST it over to Bertha & Brambles. My sweet mother in law and her sister opened their new Country Store. It's fabulous and it's not too far away!
For mother's day my mother in law, Robin from Mrs. Robin's Nest Jewelry came to visit. We had a fabulous time. She brought all her beads so we could make me some bracelets for mothers day! What a fun gift!
Robin has such a wonderful eye for making jewlery. I always love what she comes up with.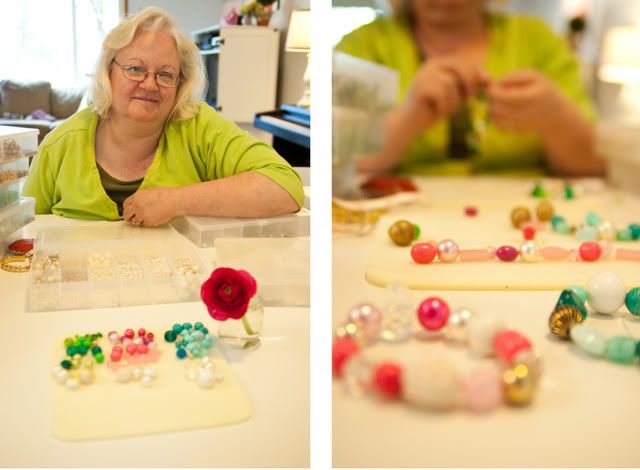 The final Product! I've been wearing these bracelets ever since. I LOVE them. I want to make more. Thanks Robin!