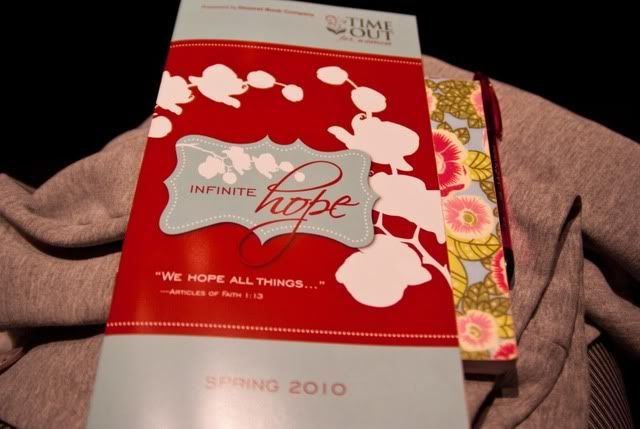 Last weekend I had the last minute opportunity to attend
Time Out For Women.
I had never been and wasn't sure what to expect. It turned out to be amazing! (of course) I would like to share a few of my favorite things I learned.
#1- Mariama Kallon
I can't seem to put into words what I learned from her. She stood up on the stage and told us her life story that started in Sierra Leone. All I can really tell you is, I feel the Lord saved her so she could share her incredible testimony with the world. Here is her photo. Those of you who heard her story will know the significance of the photo of her feet.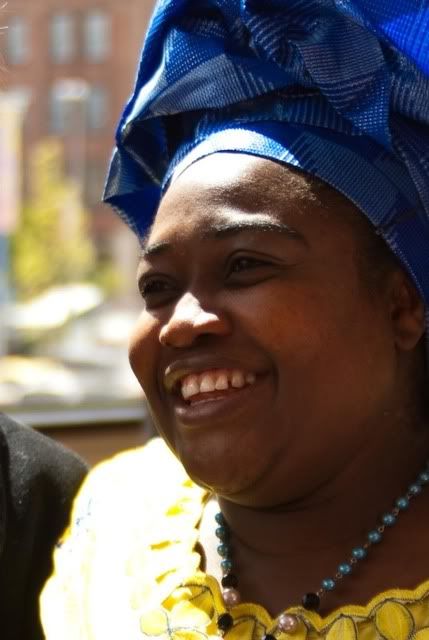 This video goes along so well with what she said. The last scriputre qouted in this video is the same one that Mariama qouted to us over and over again.
IT inspires me. It is almost over whelming. I pray that I can be a bit more like these women.
#2- Virgina Hinckley Pierce
" The fast track to misery is to compare yourself to others."
#3- Virgina Hinckley Pierce
She posed the question, "How do I know I'm making progress?"
"You know you're making progress when you find yourself wanting more and more to do good."
#4- Ardeth Kapp
Faith in place of fear
Hope in place of doubt
*Linda Eyre and Shawni Eyre Pothier (Trenches of Motherhood)* These next are by these two. I bought their book.
#5 Be your own Kind of Best Mom
The kind of mom YOUR child needs
#6 Have an Infrastructure
Such as a family mission statement, "Broaden and Contribute", "Be thankful, be thinkful, be bananas!"
#7 Give Ownership
Give your children more responsibility such as choices chores, goals, etc.
#8 Celebrate Failure
What did you learn? If anything is worth doing, it's worth doing badly. Instead of not doing it at all.
#9 STOP worrying about your weaknesses
Start working on your Strengths. Identify 3 or 4 and try to make them even better! Serve from your strengths.
#10 Holiness in Motherhood
Try to have a continual remembrance of the Savior. They asked the question, "How would the Savior deal with your 2 year old." I kinda laughed to myself as I imagined him working with Brooklyn. I feel it would have been a magical moment.
On friday night we got to hear from
Jenny Oaks Baker
. I bought her new CD. We've listened to it every day since. The girls love dancing to it!
I hope to attend Time Out for Women again soon. They will be in Seattle next year and back in Spokane in 2012. I can't wait.....
PS- The singing group, Mercy River was there the whole day. Whitney, the one on the left asked me if I would stand up and dance. She said she'd pay me 5 bucks. I never got my 5$ but I stood up in front of 2200 women and danced! It was awesome....