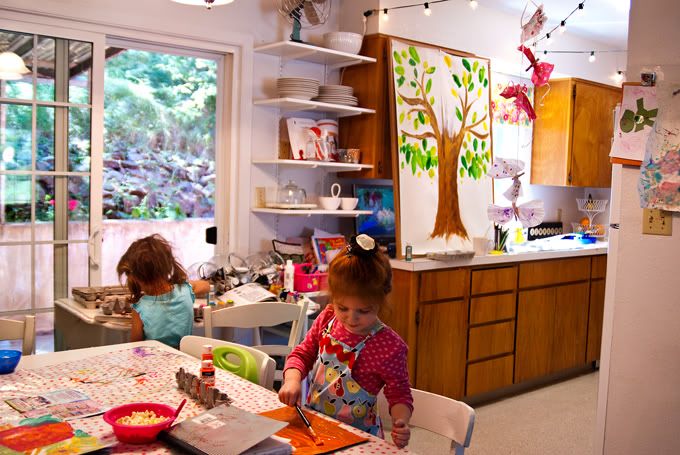 I think I had more fun than the girls did yesterday. So, we started early this morning with more eARTh projects! Yesterday I stopped by our local CO-OP and pick up some things people were recycling. (I mainly grabbed the egg cartons) Egg cartons rock for holding paints.
We are working on an alphabet tree today. You can see me starting to paint it in the background. We are going to pick 3 letters every day to focus on.
I wanted to make a list of things we found around the house to help us with our eARTh project. (just in case you wanted to do some too)
-scraps of felt
-tissue paper
-paper towel rolls
-side walk chalk paint
-assorted paints (we use acrylic because that's what I had)
-wire
-clothes pins
-ribbon
-glue
-jars
-cardboard (we use empty cereal boxes)
-construction paper
-fabric scraps
-buttons
You can find a lot more stuff to use for your projects outside! Rocks, leaves, pine cones, etc.