My mom and I made carmel apples for a bridal shower last week. It was quite the mess but lots of fun!
Once we dipped them in carmel we learned that if we held them upside down, the carmel would set better. So, we put them in jars!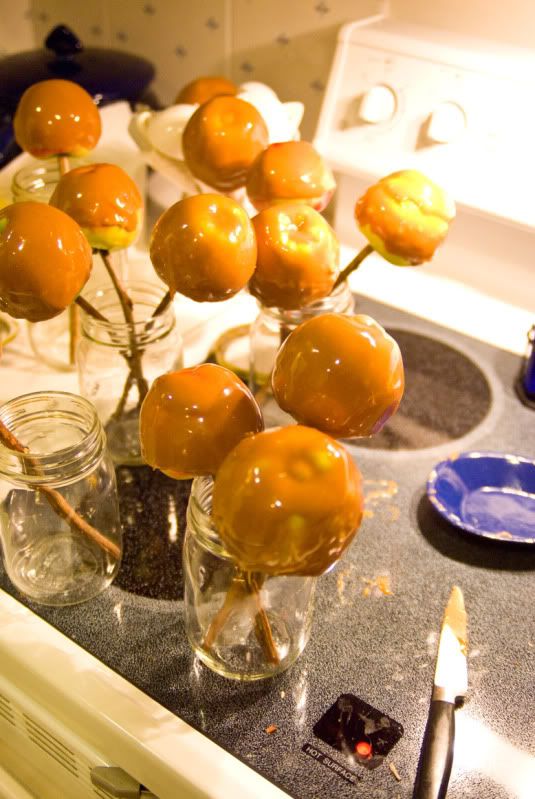 We used raspberry shoots from our friend for the handle and tied a ribbon on the end!