Here's what my yesterday looked like:
We finally got all the Costco goods put away! Thank goodness for that! To the right you will see my latest
favorite find
! At
Farm Chicks this year
I fell in love with this "American Family Scale". It was made for my kitchen!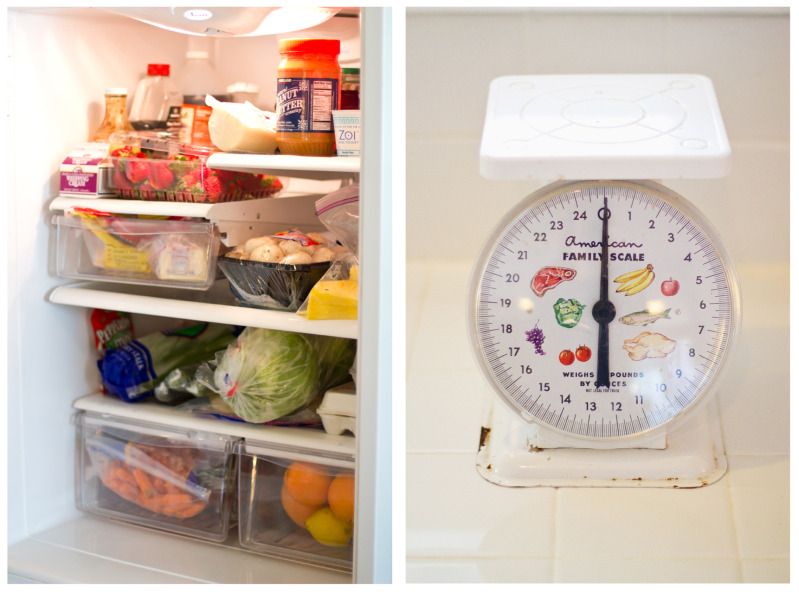 Yesterday we also started getting out our Americana decorations! WE LOVE the 4th of July here at our house. It's Bryan's favorite holiday. Mainly because of all the explosives! I got this darling recycled wool garland from
Lady Robin's Nest
.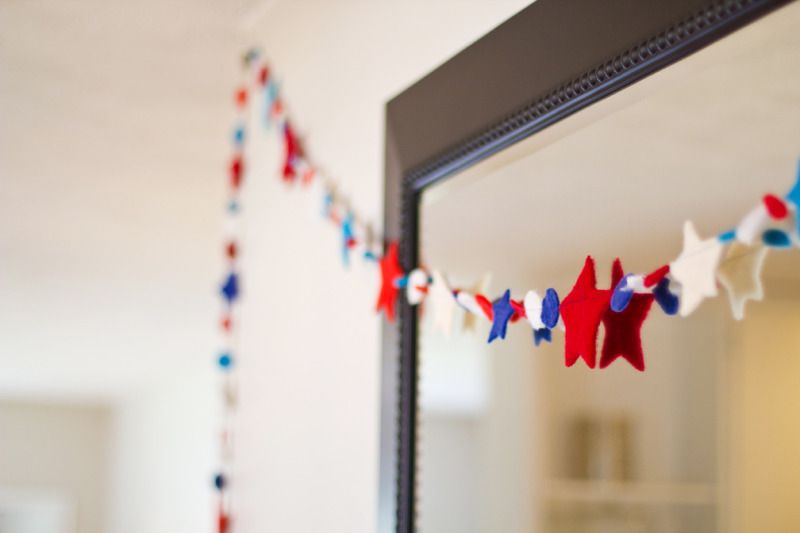 Yesterday was Lauryn's last day of
Kindergarten
! I cannot believe I will have a first grader next year. I welcome it with open arms! She is so ready to be in school all day. (her mother is too!)
When she got home from school we checked the mail box and found that Grandma Thompson had gotten the girls subscriptions to Highlights and High Five! They love their new magazines! It brought back childhood memories for me.
Everyone together now....... awwwwwww! Sister love.
Now for a quick update on Kamryn. We have finally narrowed down her diagnosis to it being one of five things! We know it is a type of
Periodic Fever Syndrome
. We have to give her a dose of steroids when her next cycle hits to determine the type. I am happy to finally be close to a diagnosis.
Since her last ER visit and fever spike of 106 we have noticed a lazy eye. Her right eye will kick out when she looks at far distances. We took her to the Eye Doctor to make sure it was something we could fix with glasses and not anything neurological caused by the frequent high fevers. As of now we are happy to report that it looks like glasses will fix the problem! She picked out some cute red, modern frames. I am so excited to photograph her in them!
Thank you again for all the outpouring of love, prayers and support!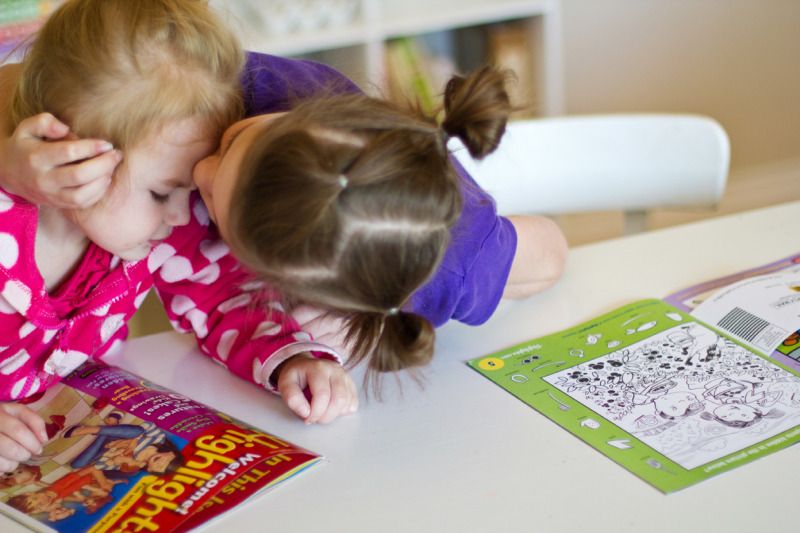 No Photoshop here. Brooklyn's hair is that red! Wasn't the Hidden Pictures your favorite part of the Highlights magazine? I can remember getting it and flipping straight to that page. The edition the girls got yesterday actually had a special insert of just Hidden pictures! So rad.
My dear friends Jay and Camille are in town this week. They stopped by yesterday to visit. We were all so happy to see them and their two beautiful girls. I couldn't help myself and had to take Baby McKenna into the studio for a few shots. Isn't she the sweetest!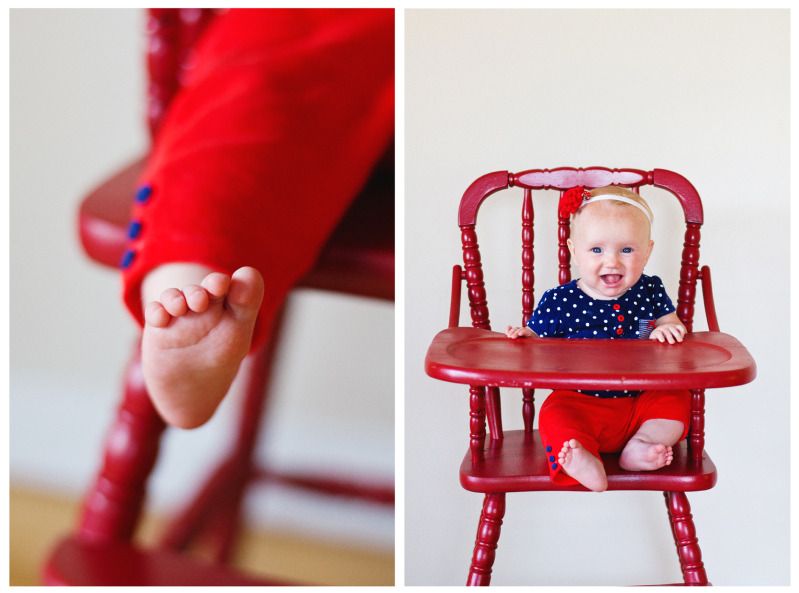 Here's to a today as good as yesterday.
PS- I am so excited to have my images on
The Farm Chicks Blog
! As well as a link to this year's Farm Chicks 2012 recap!
One last thing I promise. I just wanted to let the world know it's
Jane and Kristine's Birthday
today! Kristine runs a fab party blog
here
and is doing a Ice cream party in a box giveaway to celebrate her blog's 1st birthday! Jane runs a whole foods blog that I drool over. It's called
Nova-Granola
.
Ok for real. Peace. Out.