I have a new friend, her name is Becky. She is amazing: Her home is filled with 6 beautiful kids. Her garden is home to berries, chickens, bees, cats, and dogs.
She invited me over to pick raspberries today, I was so happy. We picked bright red raspberries with buckets tied to our waists by old belts.
We talked to pass the time & saw that we weren't so different. We found that our struggles didn't define us, they shaped us.
My girls played with hers. I chatted with her 10 year old who just finished the same book as I, the Goose Girl.
Slushies ended the visit ( as did a little 80's music that blasted from my car ).
Now, time to make some freezer jam. Yum!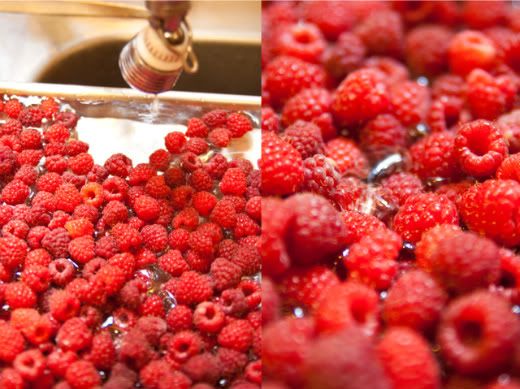 (here I am trying to drown all the ants, it worked.)